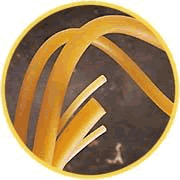 NewAge Industries offers a variety of natural and synthetic rubber tubing and hose products for use in various applications - medical, pharmaceutical, food and beverage, high temperature, industrial, and many more. Available in different grades to meet specific standards - FDA, USP Class VI, NSF (National Sanitation Foundation), and GMP (Good Manufacturing Practices).
If you need assistance in selecting the product that's right for your application, or if you would like to place an order, go to the Contact Us section to find a listing of our Technical Support Staff.
Let us help you with all of your
Rubber Hose and Tubing needs
ABOUT RUBBER TUBING AND HOSE
Latex natural rubber tubing has been extensively in the health care industry for many years. From there it has expanded into the food, toy, instrumentation, and sporting goods fields.
Known for its extreme flexibility, latex is among the most flexible and elastic rubber materials in use today. Resiliency is another quality of latex tubing, allowing it to maintain memory after repeated bending, stretching, of pulsating forces.
Latex also withstands repeated sterilization with either steam, Ethylene Oxide, or gamma radiation. There are no added plasticizers, coagulants, or fillers to migrate and contaminate the stream or cause tube hardening.
---
Silicone tubing has long been used for medical tubing, as it meets the medical industry's requirements for cleanliness and non-toxicity. Another of silicone's major features — resistance to extreme temperature variations — has enabled its use in applications where a flexible tubing is needed to handle temperatures not possible with other plastics or rubbers.
A rubber-like thermoset material, silicone tubing and hose is extremely pliable and elastic, and it is not altered by the effects of weather. It generally exhibits inertness toward U.V., radiation, and ozone making it an excellent choice for electrically-associated applications.
---
TPR (Thermoplastic Rubber) combines the processability of plastics with the flexibility and durability of rubbers. Typically more light weight and formable than rubber, TPR has been growing in acceptance for many applications over the last decade.
TPR provides outstanding compression characteristics, making it an ideal fit for use with peristaltic pumps. The material also offers excellent resistance to flex fatigue and tear. It maintains good flexibility to temperatures approaching -80°F.
TYPICAL INDUSTRIES AND APPLICATIONS
Aerospace, Automotive, Appliances, Beverage, Biomedical, Cell Culturing, Chemical Transfer, Clean Rooms, Cosmetic Packaging, Dairy Processing, Dental Equipment, Food Processing, Insulation Sleeving, Laboratory Use, Medical, Nuclear, Packaging, Peristaltic Pumps, Pharmaceutical, Robotics, Semiconductors, Steam Lines, Surgical Drains,and Many More.

High Purity Tubing and Hose Products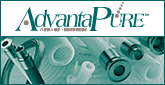 Our AdvantaPure division specializes in products for the biomedical, pharmaceutical, and biotechnology industries. Visit our Web site at: